ATTENTION: Internet Marketers who want Huge PROFITS from affiliates & joint ventures— but don't know where to get started.
THE ZERO COST TRAFFIC GENERATION STRATEGY THAT LEVERAGES THE POWER OF TOP INTERNET MARKETERS LISTS
Here Is Your Chance To Finally Build Your Business And Make The Cash Your Products And Services Deserve.
Dear Marketers,
Will you feel more fulfilled seeing a huge rush of sales flooding in from thousands of powerful marketers eagerly promoting your offer, like it was theirs.
If you want to get HUGE traffic to your offer on your next launch, then this will be the most important report you'll ever read.
Looking back at my past and present product launches and offers I can tell you with all boldness that you can too…
Fed up with struggling to find affiliates and promotional partners.
Sick of working hard, but because you have no list, no name or no credibility...
You can't find anyone to promote your products?
Ready to finally start making the money you deserve?
Here's what I'm talking about...
Here are some screenshots from a few of my accounts, just to show I know what I'm talking about.
These aren't typical results, but just so you can see how much money you can make leveraging other peoples lists
Know what it is?
Every single record breaking launch in the past 3 years was fueled by the support of enthusiastic and loyal affiliates. Here's why I use an affiliate program to "seed" every important product that I've ever sold. You see…I don't have to tell you that the fastest and most effective way to scale and distribute your product with no upfront expense, is with a well thought out affiliate program.
Think about it for a minute…
Imagine How Your Business Would Look If A Mass Of Affiliates/JV Partners Were Promoting You To Their Lists
How much more money would you earn if you had nearly every marketer raving about you and your products to the people who already know, like, and trust them?
My guess is…a lot more
Over the past 3 years, I have perfected the techniques and strategies to build a loyal tribe of affiliates and big name joint venture partners.
As a result i've consistently had the support from the entire community whenever i release a new offer.
This has led to hundreds of thousands in sales and affiliate payouts. These number may seem out of reach for you and you may be thinking…
"But Doesn't This Only Work For Big Names?"
Which came first, the guru or the huge traffic? You might have guessed it, the huge traffic created the big name "guru."
Most of the successful known internet marketers became a big name by, first, getting massive amounts of traffic to their offer, by leveraging not their own list… but other people's lists.
This, by far, is the single fastest way to get hot and qualified traffic to your offer at no cost upfront. With the strategies shown in this exclusive report, you'll learn the top 20+ things you can do to have JV's love you and promote your products over and over, so you can finally…
Get HUGE Traffic Without Being The Big Name
Maybe you have already tried to get your name out there with an affiliate program but failed.
Have you made these mistakes when approaching joint venture partners and affiliates?:
Trying to run a launch without checking the calendar to see who else is releasing products
Sending long copy and paste e-mails without any personalization
Not having Useful, Real-Time Statistics and EPC's to share.
Setting commissions too low
Using an affiliate system that is relatively unknown and makes people jump through hoops to support you
Trying to save a buck by not offering affiliate prizes or incentives to mail multiple times
| | | |
| --- | --- | --- |
| | Here is a little taste of what you'll discover... | |
How to form relationships with JV's and Affiliates so they will happily promote you
How to replenish a steady new flood of fresh, ambitious joint venture partners …allowing you finally experience more sales, more scale, and more fun running your business.
The formula for creating an irresistible offer that your affiliates will mail on multiple times
A cutting-edge simple-strategy to remove affiliate uncertainty and confusion around commission payouts.
What most marketers forget to check BEFORE reaching out to JVs (without this your whole offer could crumble and fail)
Leverage secrets that multiply your JV's promotions, giving you killer advantages against even a bigger name competitor. (You'll see your JVs eyes get wide, when they see this)
Which key metrics to follow to ensure a successful launch. "You can only improve what you measure."
Why EPC will be your secret weapon in getting affiliates to go crazy (in a good way) about your offering.
How it is possible to pay instant commissions without risking profits. No reserves. No charge back. No call back. Even if the sale is refunded, they still get paid and you still profit. (Affiliates will LOVE you because of this)
The correct way to reach out for joint ventures…which instantly gives you more authority when offering your program. No more begging or feeling creepy, ever! (Just think how much fun you'll have when they're eager to hear what you got offer)
How gaining extraordinary JV contests can boost your JV traffic overnight.
And much, much more…
When studying this report, you'll know everything you need for affiliates – what they want, how to give it to them and how to reward them for the overflow of sales they'll be sending.
After being responsible for some of the largest launches in the history of internet marketing, I have determined that JV's and affiliates were a deciding factor as to why my launches, have been able to rake in millions.
Until now, only the top gun internet entrepreneurs really knew how to implement killer campaigns, that have affiliates flocking to them offering their support.
But now you'll know how too, because I have decided to condense all my knowledge on affiliate launches into actionable, easy to understand strategies.
This report includes my most up to date strategies and methods, i've personally implemented and still use today.
Marketers all over the internet are always telling me they would kill to be able to get top affiliates promoting their offer just like we do.
And now you will with…This REPORT
It's Time For You To Learn The Secrets
As of now, only a small number of top internet marketers have been utilizing the strategies and methods outlined in this special report.
When more and more competitors start implementing the techniques in this report, the competition for affiliates will be fierce.
Don't be late to the game and lose. It will be smarter and more lucrative to plan ahead.
Even if you don't plan on launching a product soon, applying these affiliate strategies to your current products will breathe new life into them and your bank account.
Why This Isn't Report $995?
3 reasons why am offering this for almost FREE:
The more people that know about these methods, the better it is for affiliates. Which will help all of us as entrepreneurs when all said and done.
This low price point allows the report to reach a larger portion of people. It's not too pricey even for the modest beginners that want to start dominating affiliate launches.
The only reason it's not free is to weed out the looky lous as I want to help those who are serious about taking action in their business.

My Big Bold Guarantee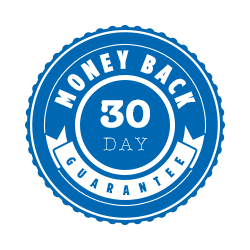 You'll love this special report or I'll refund every single penny of your purchase price and let you keep the entire thing anyway.
How Is That Fair?